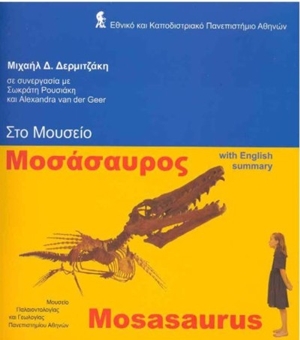 [Museum booklet for children about the Mosasaurus]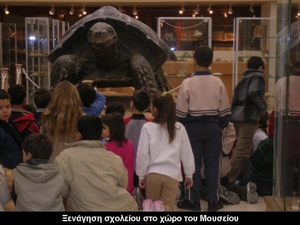 [A schoolclass amazed with the giant tortoise]
It is said that whoever has the children on his hand, has the future. I think I need not explain this further, and suppose we all agree in this. However, simple as the statement may be, it is not always so simple to act like it. Especially for a University Museum, it is difficult to get and retain the attention of children. As director of a University Museum, I am well aware of the fact that priority goes to the scientific value of the specimens, the storage and the exhibition, only followed on the second place to education of the public and entertainment.

Nevertheless, I managed to keep our museum attractive for children, and school classes regularly visit the museum. To promote this further, I, developed a monthly poster with a selected specimen, in collaboration with the curatorial staff. On most of these"Specimen of the Month" posters, a child figures next to a fossil.

For the same reason, I started a series for high school children and the last class of the elementary school, highlighting a particular animal or animal group on exhibit in the museum. Children who are interested can in this way read more about the subject at home. An additional advantage of such booklets is that long and boring explanation texts in the museum can be exchanged for shorter statements and summarized information. In this way, the specimens become more visible.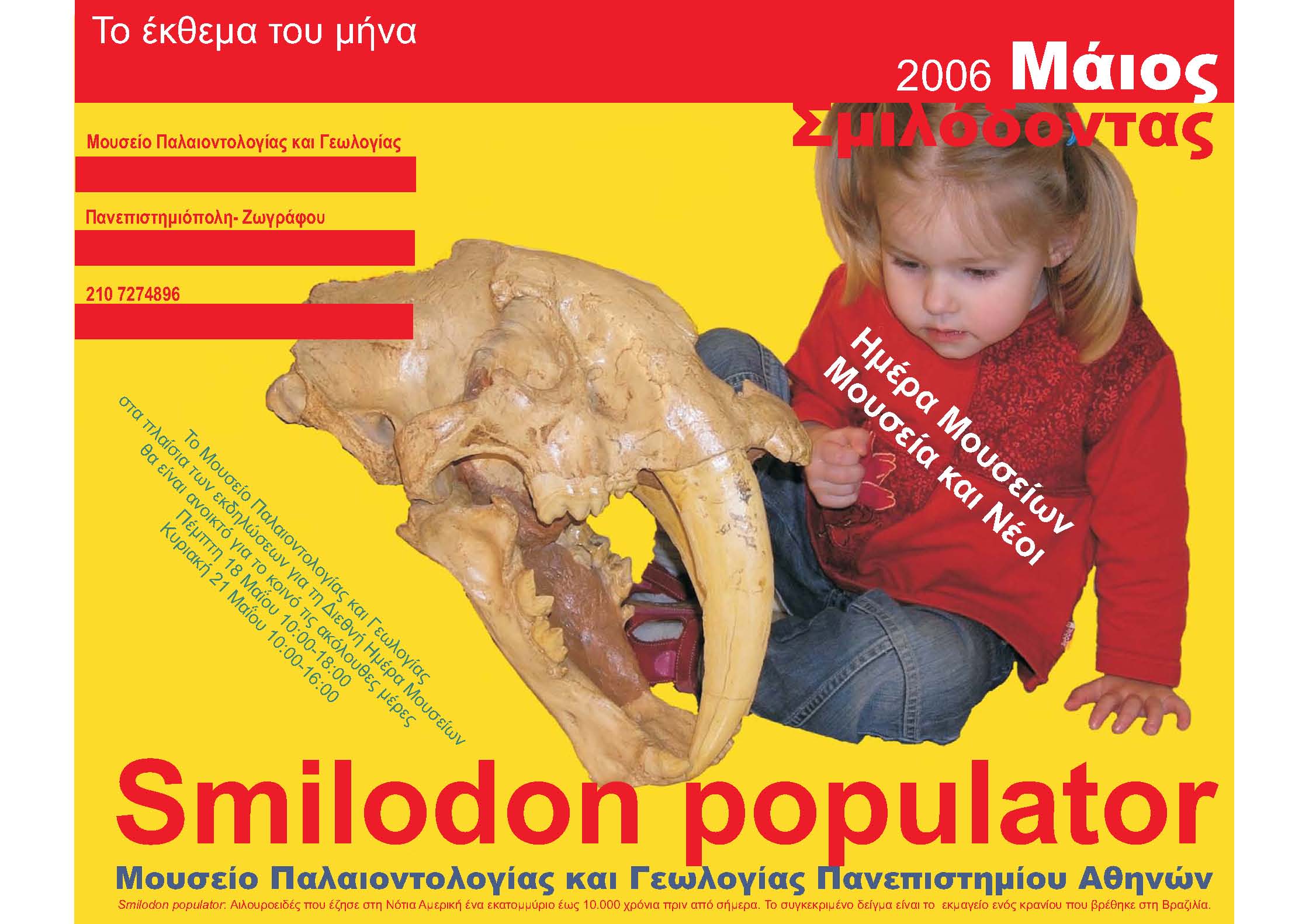 Museum Day 2006: Children and the Museum.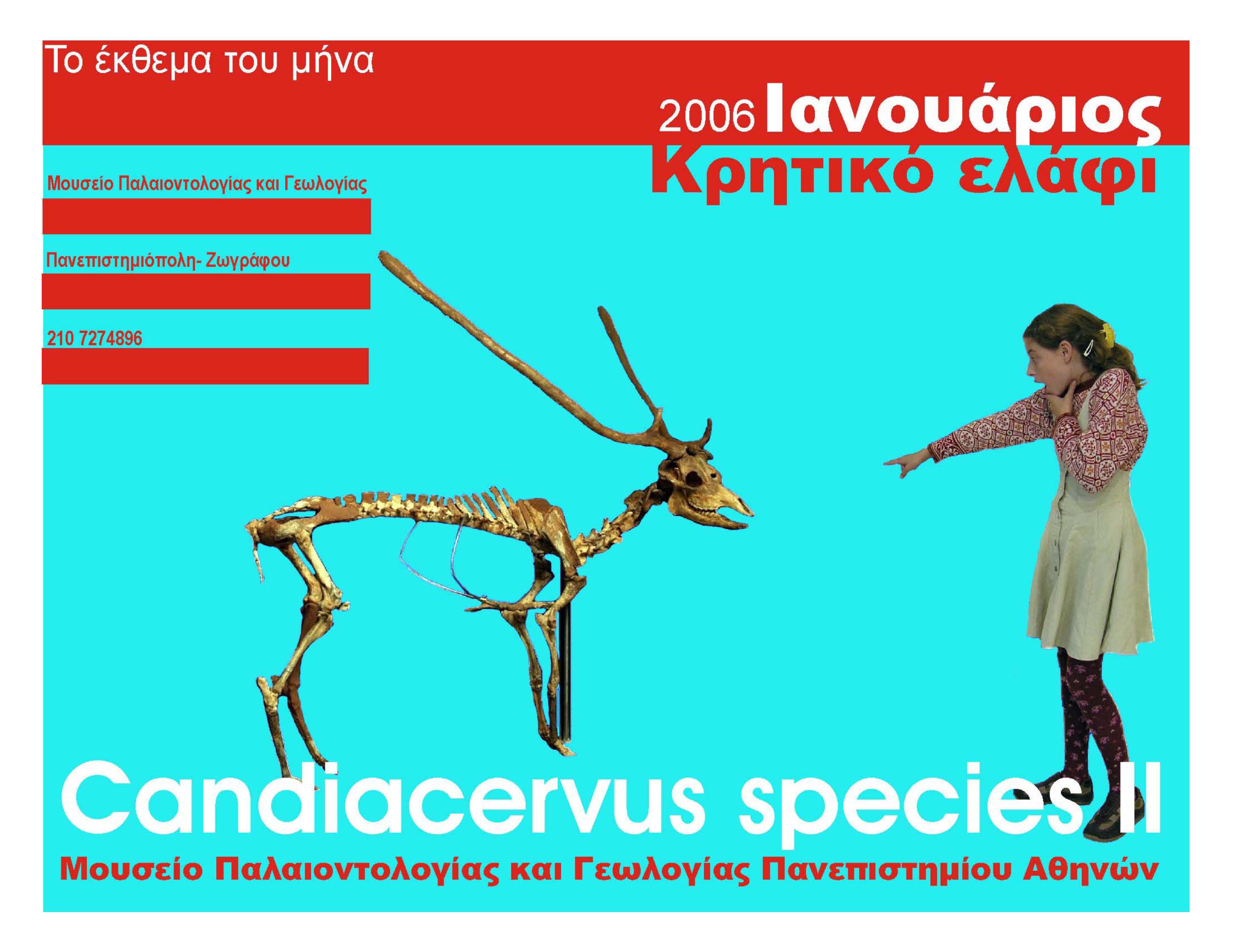 Look, skeletons are not scary at all!